Going to a live concert is an incredible experience that totally different to listen to music online, especially listening to your favorite musician, band, singer and group. You can feel clearly the high spirit generated by live show, being drenched in sweat for roaring voice of home fans. Quickly, you will be falling into great music around you.
If you do not have any chance to going to a concert, online concert websites would be a great choice. And Concertvault collects world's greatest concerts of the past fifty years in rock, country, jazz, blues and many more categories, hosting a large number of free and legal concert recordings on the web.
If listening online cannot meet your needs, you can download or record the concert music video for offline listening at everywhere. Streamingstar Video Capture is a screen capture as well as a video recorder that could help you get the online video off. Considering the demand of high quality to music, Streamingstar Video Capture is able to do best for you in recording online concert video on Concertvault, because comparing to other concert downloaders, Streamingstar Video Capture is good at capturing rtmpe, http, rtmp, mms, rtsp stream online videos with high audio quality. It allows you to adjust audio bitrate from ordinary 128kbps bitrate for MP3 to 384kbps bitrate for movie and concert.
How to capture online concertvault streaming videos from the Internet?
1. Download and install Streamingstar Video Capture
2. Make sure "Record Audio" is checked in "Option"
, if you expect a high audio bitrate, ajust it in "Option" too.
3. Check "Mark Video Window" to manually adjust and customize the proper size of video mode. You can capture the whole screen or just a part of it.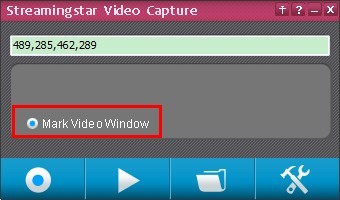 4. Click "Accept" on the top left corner to confirm the size of video frame.
5. After the region is set, click the "Screen Capture" button and the recording window quickly highlighted, the video and sound from speakers will be immediately captured and recorded.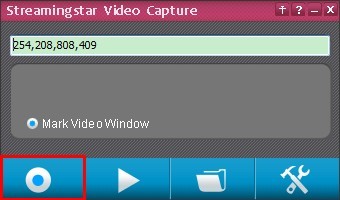 6. When recording finishes, just turn of the application by clicking "Screen Capture" button again. And the file will be saved to MP4 in the default folder. If you click "Play" button, the latest captured screen video is about to play with your default video player instantly.