Professional screen recorder Streamingstar Video Capture deals with tutorial video of software, PPT quite well. It can easily capture operating procedures as recording voice of narration to high quality video files.
How to create software video tutorial?
Take "Streamingstar Video Capture" for example, Step by Step:

1. Download and install Streamingstar Video Capture. Run it. Make sure that both Audio Bitrate and Video Bitrate have been checked.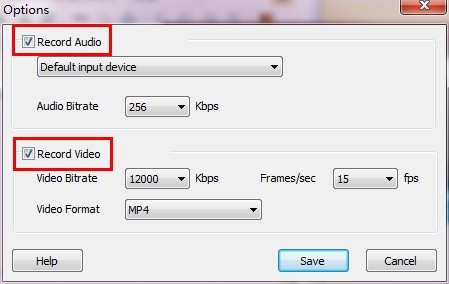 2. Check "Mark Video Window" to manually adjust and customize the proper size of video mode. You can capture the whole screen or just a part of it.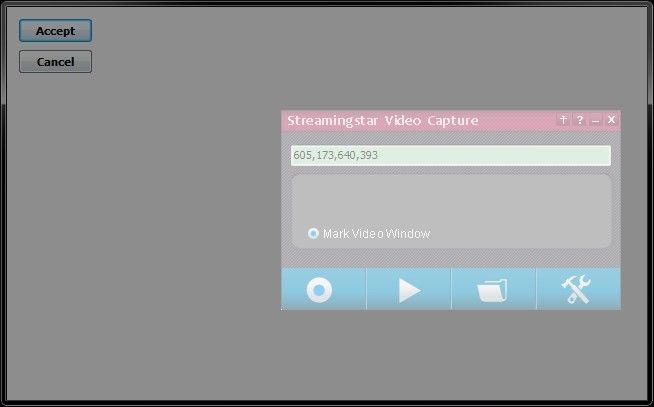 3. Click "Accept" to confirm the size of video frame.
4. After the region is set, click the "Screen Capture" button

and the recording window quickly highlighted, the movement happened in highlighted range and sound from speakers will be immediately captured and recorded.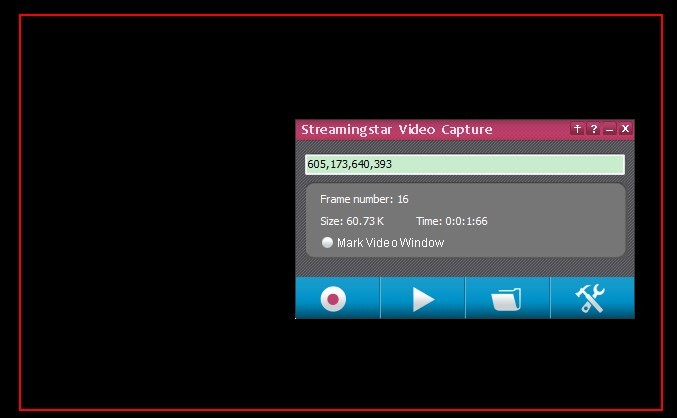 5. When recording finishes, just turn of the application by clicking "Screen Capture" button again

. And the file will be saved to MP4 in the default folder.