1.Download and install URL Helper
2.Run URL Helper
3.Click the "Options" button, and open "Options" window.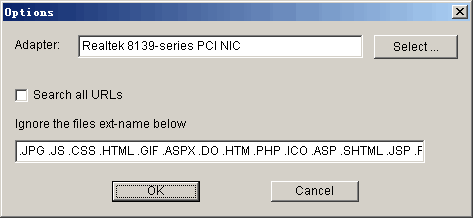 4. Click "Select ..." button, and open "Adapter Information" window.
5.Select the adapter which you connect to Internet, and click "OK" button.
6.Return main window, and click the "Start" button.
7. OK, Now "URL Helper" start watching the network traffic, you can go to the page and start the stream playing. All found URLs will be shown in list.
8.Copy the URLs, and download them by HiDownload (all-in-one stream downloader)