The QuickTime (.mov) file format function as a multimedia container file that contains one or more tracks, each of which stores a particular type of data: audio, video, effects, or text (for subtitles, for example).

How to download quicktime files (mov, mp4, qt,...) through RTSP protocol by HiDownload.
1.Click "Add" button

and open "add URL to download" window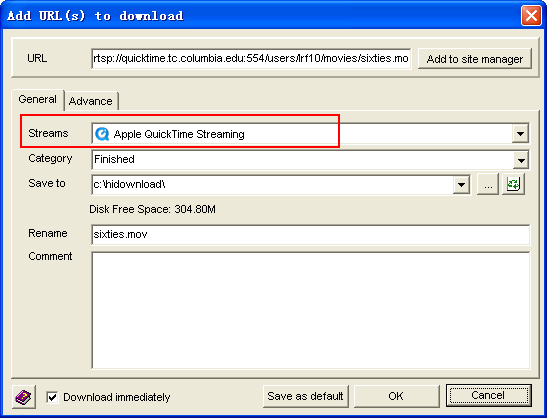 2.Input URL into "URL" editbox
3.Select "Flash Video Streaming" from "Streams" drop-down list.
4.Press "OK" button, HiDownload will add the URL to list and download it.
How to download/save/record flv video and audio through RTMP protocol
Use "Flv Recorder" to record.